"Nurturing you to push forward to have greater success is only possible when

you decide to change your nature.

"
Kuma Iddamallena – Leadership & personality training specialist
If you are in a blank mind in finding the right solutions to troubleshoot a
problem related to your business, or in a fear of venturing a new business, or
want to increase the profit of your current business, Dr Kuma's life-changing
methods will be the most subtle solutions which guide you to reach the summit of
your business. Whatever your problem is we assist you to resolve it while
opening more new opportunities for you to select.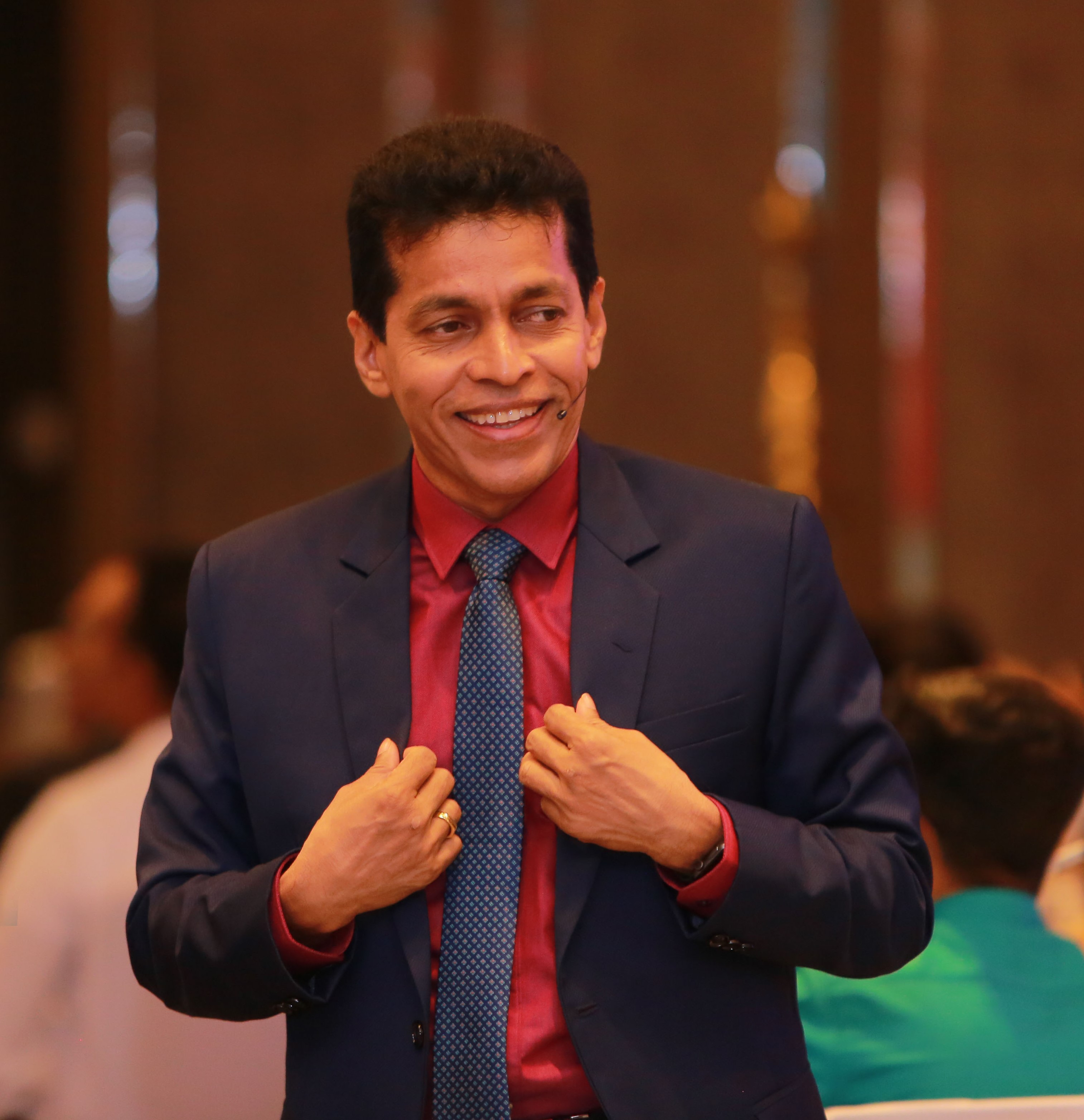 "Your personality is the best certificate to pass all tests in life."
ජීවිතේ සියලු පරීක්ෂණ සමත්වීමට හොඳම සහතිකය ඔබගේ පෞරුෂත්වයයි."
Get to know
Dr. Kuma Iddamallena
Dr Kuma Iddamallena is an experienced & qualified trainer, coach and
consultant who harmonizes two distinct disciplines of successful living and
creates programs with a fusion of both eastern and western training methods
making him the ideal choice for international audiences.
Pioneer
who introduced personality training, positive thinking and English speech
workshop and camp training model in Sri Lanka
5000+
Programs conducted

3 Million+
People educated

3000+
Regular clients

33 Years
Industry Experience
03rd Dec

Visioning 2024
5th, 6th, & 7th Jan

Katuwen Eliyata/ Out of the Shell Seminar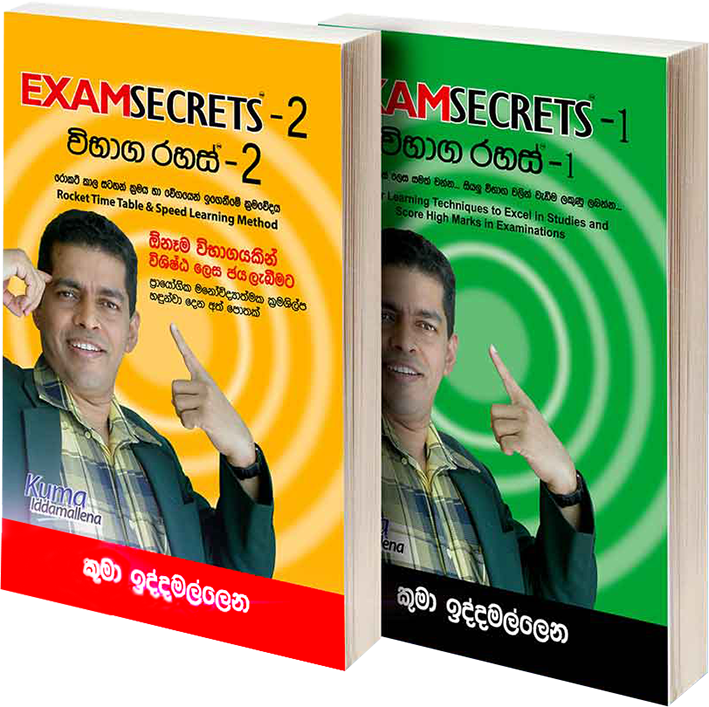 Exam Secrets 1 & 2
Exam secret 1 & 2 books comply with the advanced techniques on how to
memorise anything that you want to remember and to retrieve later on.
You're meant for

something big


& it starts here!

Are you planning to make the next leap in your life and career? Get connect with
us to make your leap a success but not a fall.

[]

keyboard_arrow_leftPrevious

Nextkeyboard_arrow_right
Testimonials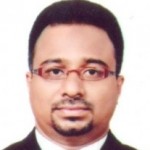 Mohammed Reyeaz
Managing Director – Wedding Ring
The Highlight Leadership program was like a University
to me. As a manager, I learnt how to look after my employees using the most up
to date leadership psychology. I also became closer to my family members than
before .I extend my sincere gratitude to Kuma Iddamallena Leadership Academy for
showing me an outstanding way of being a leader. I recommend this program to
anyone who wants to achieve greater success in life"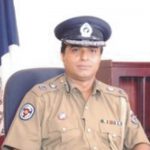 Pujith Jayasundara
Deputy Inspector General of Police
I have participated several training programs conducted
by Dr.Kuma and I was impressed about his unbelievable training capability. I
witnessed the amazing transformation participants had. The police officers who
attended his training also had a remarkable personality change. If he can
produce another 10 trainers like him with a great mission & passion I
guarantee that this country will be a wonderful place to live
Barend Buijtenhek
Director & Chief Trainer – Buijtenhek Pumps International,Netherlands
I was exposed to Dr.Kuma's Training 9 years ago &
several times thereafter. He is the most passionate trainer I have ever met in
my 38 years business life. It is surprising to see how he changes people's lives
in seconds & minutes by the use of his world class training techniques &
also his charismatic leadership talent. He has a mission for life & he is an
amazing giver. I recommend his training to any person or organization who wants
to have a remarkable change in the mind sets, behaviours & attitudes for
outstanding results.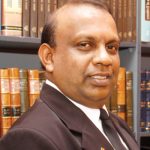 U.R. De Silva
Senior Attorney-at-law – Former Secretary Sri Lanka BAR Association
I attended Destiny Day. I recommend this as a great
program for any person who wishes to be outstanding in life & career
Senarath Hiyarapitiya
Former Municipal Commissioner – Kurunengala
I participated 10 days training program titled Ultimate
Life Mastery (WEST plus WISDOM) in 1996 followed by Life Management & Train
the Trainer Program. During the last 19 years I have massively benefited from
the stuff I learned in those programs. It completely transformed me to be a new
leader. The in-house training programs that Dr.Kuma conducted for the ministry
officers of Ministry of Fisheries, Industrial & Rural Development brought
about an amazing change in their attitudes & behaviours. It was the most
comprehensive, most practical & most interactive program I ever attended in
my life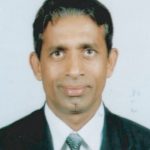 Sumithrapala Fernando
Managing Director – Danusha Marine Group of Companies
I got the confidence to expand my business to be an
international entity because of the motivation given by the Highlight Leaders
Program. I got rid of my stage fear and hesitation. Now I am capable of speaking
in front of any gathering in Sinhala & English. Thanks to Highlight Leaders
Program & Kuma Iddamallena Leadership Academy, I won several National &
International Awards as an outstanding business leader by being a practitioner
of the leadership concepts. I strongly recommend this program to anyone who
wishes to be better and more successful in life and business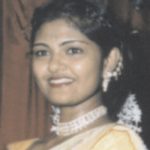 Dr. Kasuni Somasiri
(MBBS)
I participated WEST plus WISDOM just before I went to
University. It made me really confident in Presentation Skills, Public Speaking
Skills and many other aspects of life. I survived through many challenges in the
University specially because of the techniques I learnt from this program.
Methodologies I learnt in the program immensely help me even now in my personal
& professional life. I truly guarantee this program for any university
student and all others as well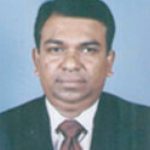 Sumith Ranwatta
Charted Accountant /Senior Partner, Ranwatta & Co. –
Chairman Chart Consultants (Pvt) Ltd
Time MAP was one of the best one day workshops that I
had ever participated, because it enabled me to solve one of the difficult
issues of utilizing my time effectively and efficiently to achieve my life
objectives. It was clearly explained that how I should manage not only my
official/professional time but also to give effect to the important and
different roles played in my life. So that it entails life of mine and now I am
determined to be a Time MAP expert to earn my life happiness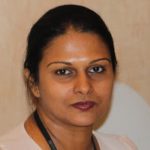 Inoka Jayasundera
Director – ECO Stationary Group
All youth, who aspire to win in their future must
participate Destiny Day. If I attended this training 5 years ago I would have
been 100% better in life & business by now. Immediately after the first
program of Dr.Kuma, my husband & I started a new business with the energy
gained at the program. WISDOM TRAINER is doing a great service to Sri Lanka
Aruna Tillekeratne
Managing Director – Tiljay Computer Forms (Pvt) Ltd
After participating at the "Sales Heroes" program my
Sales Executives had a remarkable motivation and many new approaches in their
selling behaviour. I noticed a tremendous growth within the first week itself.
This program is suitable not only for the sales executives but also for the top
management. When the leaders know the process they can guide their followers to
achieve their sales targets easily
Our


elite clientele